Aleli is played by Roxanne Barcelo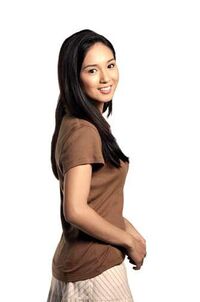 Aleli is one of the caretakers of the orphanage Hospicio De San Martin and Darna's best friend. She also works as the orphanage's music teacher. She likes all the orphans. She is often scared of things that go bump in the night. She almost got killed by an Impy-controlled Ms. Perfecta but she was saved by Darna.
Ad blocker interference detected!
Wikia is a free-to-use site that makes money from advertising. We have a modified experience for viewers using ad blockers

Wikia is not accessible if you've made further modifications. Remove the custom ad blocker rule(s) and the page will load as expected.