He is played by Ian de Leon.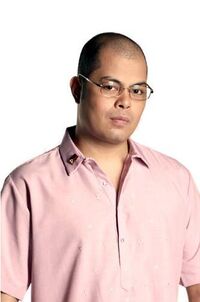 Alfonso (Late 1960s-2009) is the former Police Chief of the city of San Martin, Philippines. He is the one who saved Narda and Eduardo from getting killed by Anton. He sent Narda and Eduardo to a orphanage named Hospicio De San Martin. Years later, He becomes a Councilman and the caretakers and orphans of Hospicio De San Martin treated him as their "Kuya". Narda treats him as her protective big brother. But, one day, the city of San Martin gets attacked by four creatures led by the Leech Woman. Alfonso tried to stop the villain from harming children but gets killed.
Ad blocker interference detected!
Wikia is a free-to-use site that makes money from advertising. We have a modified experience for viewers using ad blockers

Wikia is not accessible if you've made further modifications. Remove the custom ad blocker rule(s) and the page will load as expected.