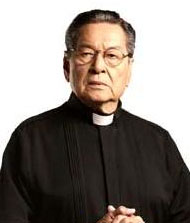 Mateo is played by Mr. Eddie Garcia and Robert Ortega in flashbacks
Father Mateo is the priest of a church in San Martin, Philippines. Mateo was once a circus performer along with his sister Armida, who is also known as Babaeng Lawin, before going into priesthood. He is the one who took care of Roma after she was separated by Impy. He gave Roma a home at the church house. His church is where the orphans and caretakers from Hospicio De San Martin visit every Sunday for mass. One day, Roma came to Father Mateo. Then, Father Mateo told Roma that villagers are planning to kill her. Father Mateo and Roma tried to escape from San Martin but the villagers stop them and captured Roma. They put fire near Roma. Father Mateo tried to stop them but one of the villagers put fire in Roma's face.
After Roma's death, Mateo is thinking where his missing sister was. He prayed to God and begged for forgiveness about what he did to his sister Armida. Then, Mateo finds out that Armida is alive. She came to the church. She almost killed Mateo but Darna saves him but Mateo tells Darna not to kill Armida. But Darna accidentally kills (or appears to kill) Babaeng Lawin and now Father Mateo wants to revenge for the death of his sister. He now feels hatred for Darna and he forced the mayor to remove the Darna Statue. Afterwards, he along with Consuelo are attacked by Lucifera . Darna saves the two from Lucifera's attack and he finally forgives the super heroine and he admits that he was blinded with family value.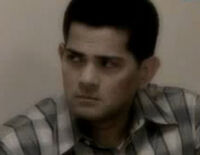 Ad blocker interference detected!
Wikia is a free-to-use site that makes money from advertising. We have a modified experience for viewers using ad blockers

Wikia is not accessible if you've made further modifications. Remove the custom ad blocker rule(s) and the page will load as expected.