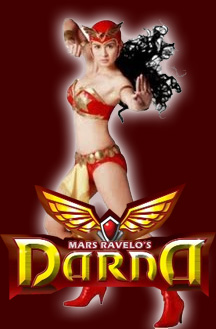 Introduction
Edit
Hello! Welcome to Darna Wiki. This is where you find information about the popular Filipino superhero, Darna. Darna was created by Mars Ravelo in the 1940's and many movies and comics of Darna where created. Currently airing is the third Darna TV series with Marian Rivera as the latest actress to don the mantle.
Series

Movies

Darna Films

90's era

Other Films




Villains


Here are several important articles you should read to know about the Filipino superhero, Darna!

Thank you for visiting! Darna!!!

New pages
Ad blocker interference detected!
Wikia is a free-to-use site that makes money from advertising. We have a modified experience for viewers using ad blockers

Wikia is not accessible if you've made further modifications. Remove the custom ad blocker rule(s) and the page will load as expected.